Chair of the Milli Majlis
Sahiba Ali ghizi Gafarova
Welcoming address
Bio
Meetings
Travels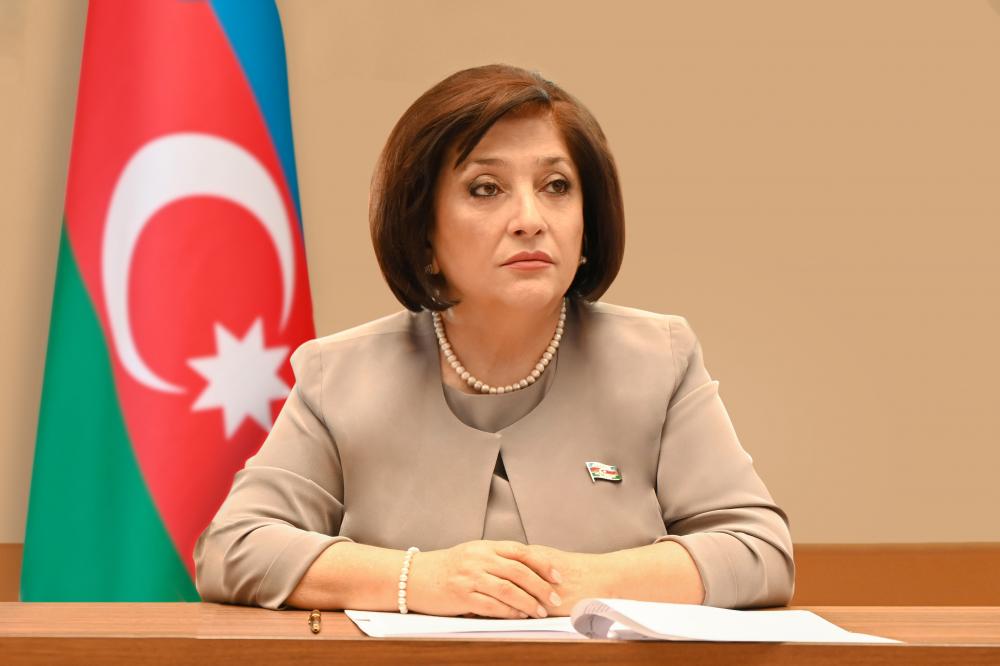 I welcome you at the website of the Milli Majlis of the Azerbaijan Republic.
The Milli Majlis that has 125 members discharges the legislative power in the Azerbaijan Republic. The tenure of parliament convocation is 5 years long.
The 6th Milli Majlis was formed consequent to the election held on 9 February 2020. Whilst the representatives of 11 political parties were elected to the unicameral parliament, the majority of the seats are occupied by the New Azerbaijan Party, which is the leading political force of the society.
There are lauded political and public figures, scientists and specialists, people of letters and other cultural luminaries amongst the MPs; 22 of the MPs are women.
The Milli Majlis has in action 15 committees, 2 commissions and the working groups for relations with the parliaments of more than 80 countries.
The Milli Majlis founded the Chamber of Accounts of the Azerbaijan Republic in order that it would oversee the parliamentary budgets.
Every year, the Milli Majlis hears the accounts, reports and information bulletins of the Cabinet of Ministers, the Chamber of Accounts, the Commissioner (ombudsman) for Human Rights, the government authority controlling the municipalities' activities, the National Counter-Human Trade Action Co-ordinator and the government authority supervising the maintenance of the gender equality in the country.
The work of the Azerbaijani parliament is based on the principles of openness and transparency and the website that we now present to you is one manifestation of this approach. I am certain that the materials gathered on the website will help you better acquaint yourselves with the work and activities of the legislative authority of Azerbaijan.
Sahiba GAFAROVA
Chair of the Milli Majlis of the Azerbaijan Republic