Deputy Chair
Fazail Feyruz oglu Ibrahimli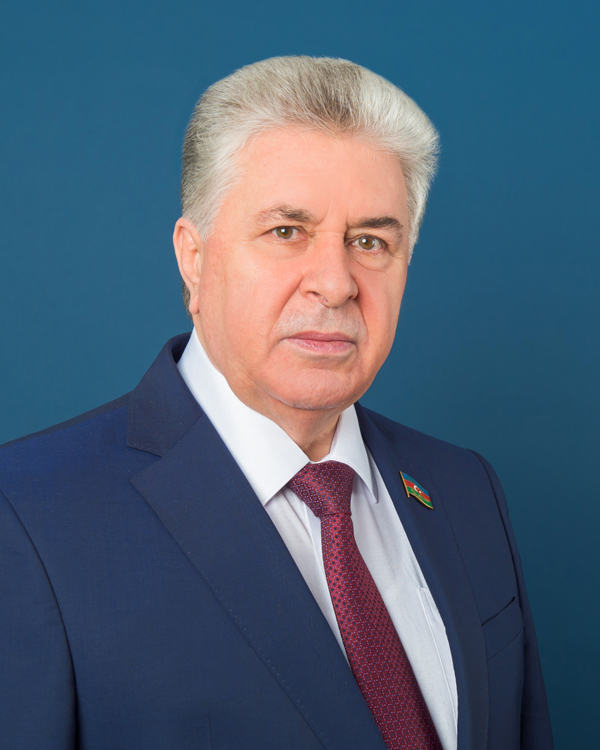 The Jalilabad-Masalli-Bilasuvar Constituency No 69
Deputy Chair of the Milli Majlis of the Azerbaijan Republic since 10 March 2020.
Mr Ibrahimli was born in the Chanagbulag village in the Yardimli Province on 12 April 1951. He graduated with honours from the History Chair of the State Pedagogical Institute of Azerbaijan, and is Dr. of Sciences in History and a Professor. He authored up to 100 academic works that include a number of monographs, text-books and manuals. Commands the Russian language.
Mr Ibrahimli worked as a secondary school teacher in the Yardimli Province in 1973–1977, and served in the Army and pursued his post-graduate studies in 1977–1982. He joined the Azerbaijan State University as a teacher in 1982 and went on to become a head teacher and an associate professor. He has been a professor of the Baku State University since 2000.
Mr Ibrahimli is a member of the Civil Solidarity Party.
Mr Ibrahimli was elected a Member of the Milli Majlis of the Azerbaijan Republic of the 2nd, 3rd, 4th and 5th convocations.
He chairs the Committee for Public Associations and Religious Institutions of the Milli Majlis and leads the working group for Azeri-Libyan Interparliamentary connections. He is also the leader of Azerbaijan's delegation to the Parliamentary Union of the Islamic Cooperation Organisation Member-States.
Mr Ibrahimli is married and has 3 children.