Chief of Staff
Safa Abbas oglu MIRZAYEV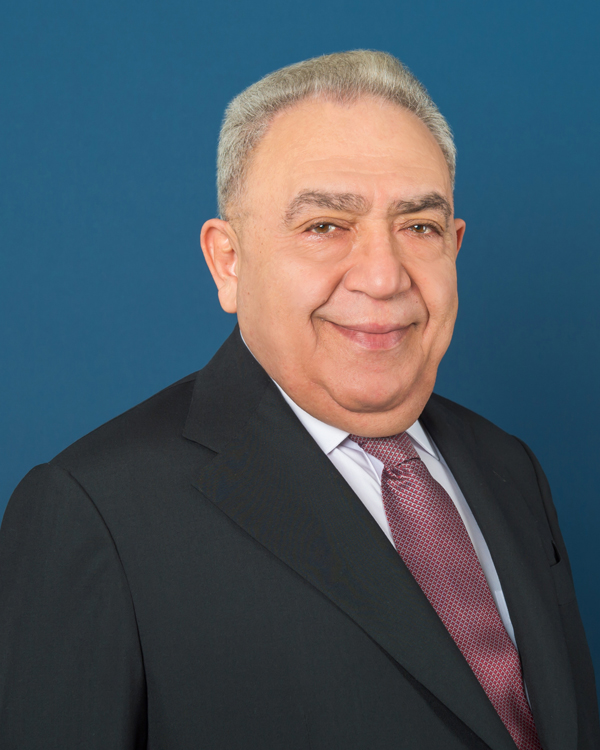 Mr Mirzayev was born into the family of a public servant on 12 May 1952. An Azerbaijani. Holds an honours law degree from the Law Faculty of Azerbaijan State University (Baku State University now) and PhD in Law, and is Associate Professor. Authored many research works. State Councillor in Deed, a Merited Civil Servant. He is decorated with the Order of Glory and the 2nd class Order "For Serving the Motherland" as well as the Commonwealth Order of the CIS Inter-Parliamentary Assembly. Commands the Russian and English languages.
Having started his pedagogic career as a teacher at the Theory and History of State and Law Chair at Azerbaijan State University in 1978, Mr Mirzayev went on to become a head teacher of the same ASU chair during 1983-1985. He was appointed Deputy Dean of the Law Faculty of the University in 1985. He won the All-Union Contest of Young Scientists and Specialists in 1983.
In April 1990, he was elected by the USSR Supreme Soviet as a member of the USSR Constitutional Monitoring Committee and served in that position for almost 2 years.
Having returned to Azerbaijan in January 1992, he was appointed Head of the Legal Support and Monitoring Department of the Secretariat of the Supreme Soviet of the Azerbaijan Republic. He held the position of Principal Secretary of the Secretariat of the Supreme Soviet of Azerbaijan Republic in 1993-1996. He has been Chief of Staff of the Milli Majlis of the Azerbaijan Republic since 1996.
Whilst a member of the commission for the drafting of the new Constitution of the Azerbaijan Republic in 1995, he participated actively in the drawing-up of the first Constitution of the independent Azerbaijan.
Mr Mirzayev is a member of the New Azerbaijan Party.
Married with 2 children.