Chief of Staff
Farid Famil oglu Hajiyev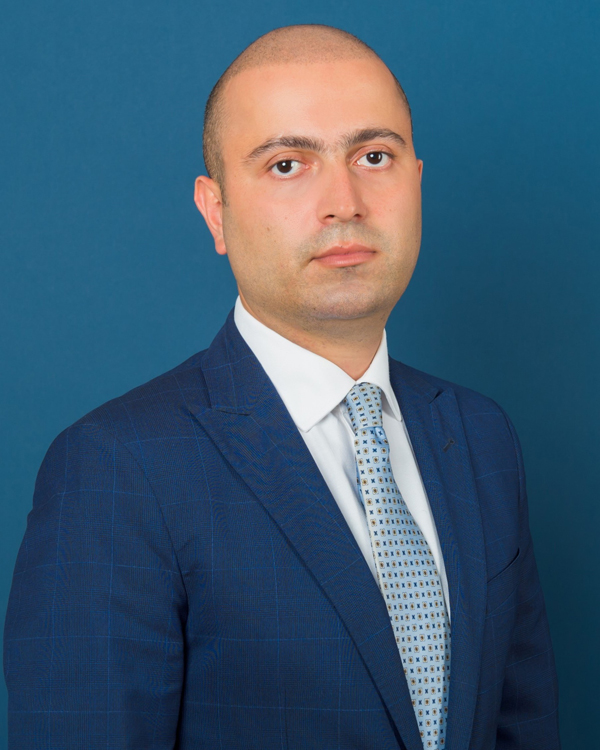 Mr Hajiyev was born in Baku in 1989.
He completed his bachelor's in law studies at Baku State University and has his master's degree in Civil Service organisation and administration from the Academy of Public Administration under the auspices of the President of the Azerbaijan Republic.
Mr Hajiyev worked with various companies as a legal counsel during his university years.
Joining the Milli Majlis of the Azerbaijan Republic in 2012, Mr Hajiyev had held various positions within the Milli Majlis Staff, including that of the Head of its Civil Service and HR Department.
Mr Hajiyev has taken part in various international events conducted either proposed or organised by the Azerbaijan Republic; he has also attended international training sessions and been awarded various certificates.
Mr Hajiyev authored several model laws in the format of the co-operation with the TurkPA.
He has represented the Milli Majlis Staff in various projects and at events organised by the European Parliament, and has also tabled reports themed on parliament operations and budgetary control.
Mr Hajiyev is representing the Parliament Staff in the Modern and Strong Parliamentary Administration in the EaP project implemented by the Eastern Partnership Member States and the German Agency for International Co-operation.
Mr Hajiyev is State Counsellor, 2nd rank.
Mr Hajiyev has the command of the Azerbaijani, English and Russian languages.
Mr Hajiyev is married, with two children.